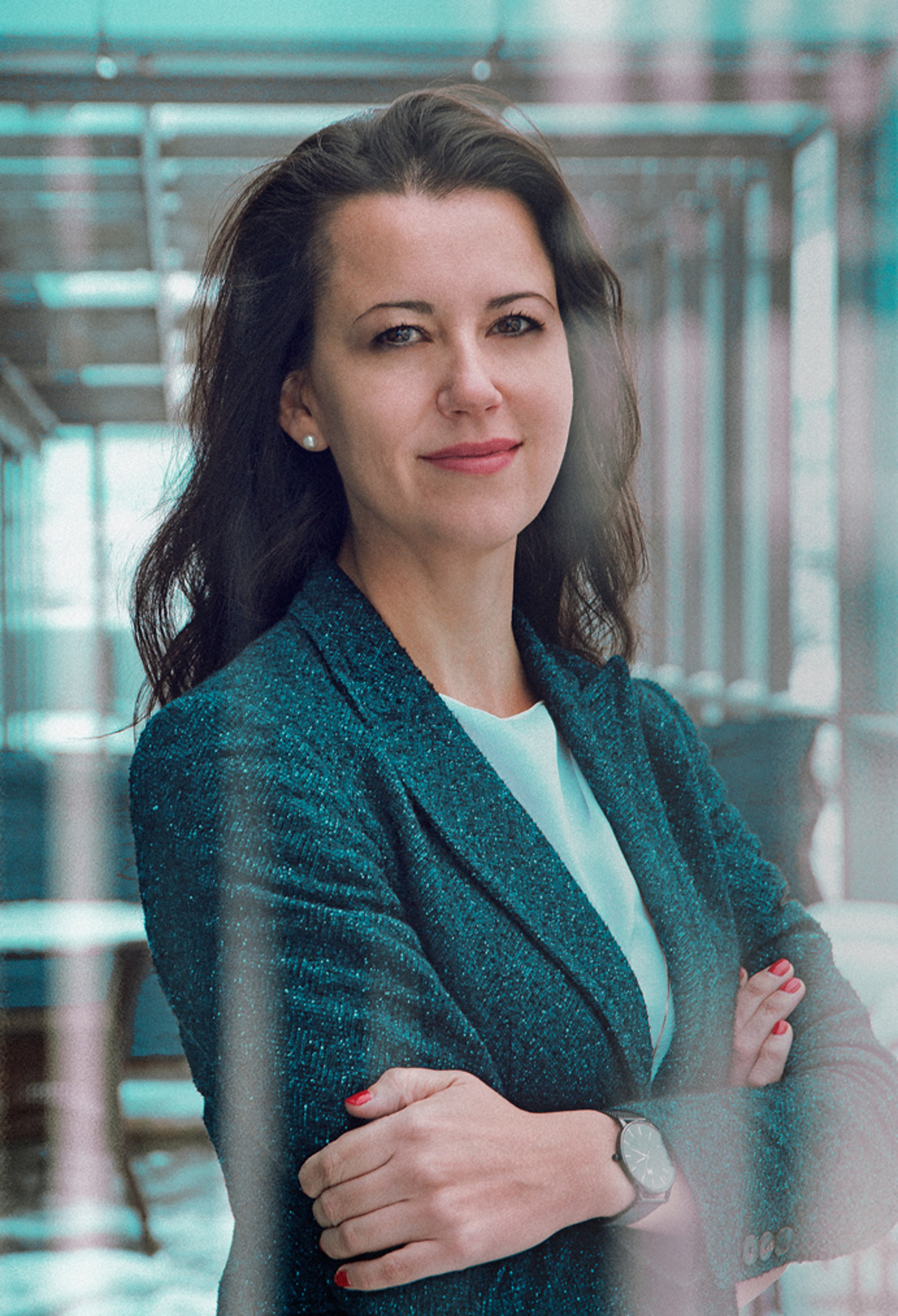 Vessela Apostolova, Managing Director Communication Business in Publicis Groupe Bulgaria, steps in additional role as Chief Operational Officer of the company
Vessela Apostolova's new responsibilities aim to grow "Power of One" model by bringing closer the work of the media, communication and creative capabilities
Vessela Apostolova, who was appointed Managing Director Communication Business in Publicis Groupe Bulgaria in 2019, takes additional role as Chief Operational Officer (COO) of the company as of March 1st 2020. Her role will include progressing on the "Power of One" modular offering by providing the best effective solutions to clients, better client service and involving the right talents and available resources that the company has. In her expanded role, Vessela will report directly to Nikolay Nedelchev, CEO of Publicis Groupe Bulgaria.
Publicis Groupe Bulgaria, one of the largest marketing and communication groups in the market, counts the following agency brands under its umbrella - Saatchi & Saatchi, Leo Burnett, Red Lion, Publicis Dialog, Digitas, MSL, Brandworks, Crank, Zenith and Starcom. Organized under the "Power of One" model, Publicis Groupe offers its clients seamless access to its tools and expertise across teams.
"Vessela's new responsibilities are a result of her strong leadership qualities in growing the talents of our teams and her strong business acumen. I am confident that in the role as COO of Publicis Groupe Bulgaria, Vessela will be a driver to position a solid ground for our "Power of One" model of collaboration and the symbiosis between creative, communications and media business will be even stronger. Only this way, the products that we offer to our clients will be effective and distinguishable and delivers added value for their business." – says Nikolay Nedelchev, CEO of Publicis Groupe Bulgaria.
"Publicis Groupe has always pioneered in challenging times with solutions that bring the best results to our clients. I believe that the "Power of One" model is the contemporary answer to technological challenges that require new interpretation of services, consumer behavior, media and marketing. In Publicis Groupe Bulgaria, we have everything that is needed to innovate and grow – the right talent, the necessary technological and data solutions and the magic of creative. The opportunity to turn this alchemy into a working model for our clients that helps their business now and in the long term is exciting. I am looking forward to include everyone in the journey and succeed together." – says Vessela Apostolova.
Vessela Apostolova has rich management experience in the media industry in Bulgaria and has contributed significantly to the development of strategic processes in the media environment. Having been a part of Publicis Groupe Bulgaria for 16 years, Vessela Apostolova rose through the ranks in Zenith and was in charge of the management processes of key clients, the agency's business development as well as retaining and growing talents. Vessela held the title of Deputy Managing Director Media Business for 2 years before taking the role as Managing Director Communication Business in January 2019. Since then, she has been working for the strategic management and development of all creative and communication units in the group. Vessela has a Master degree in European integration from Sofia University specializing in Media and Law.
Iva Grigorova Managing Director, MSL Sofia