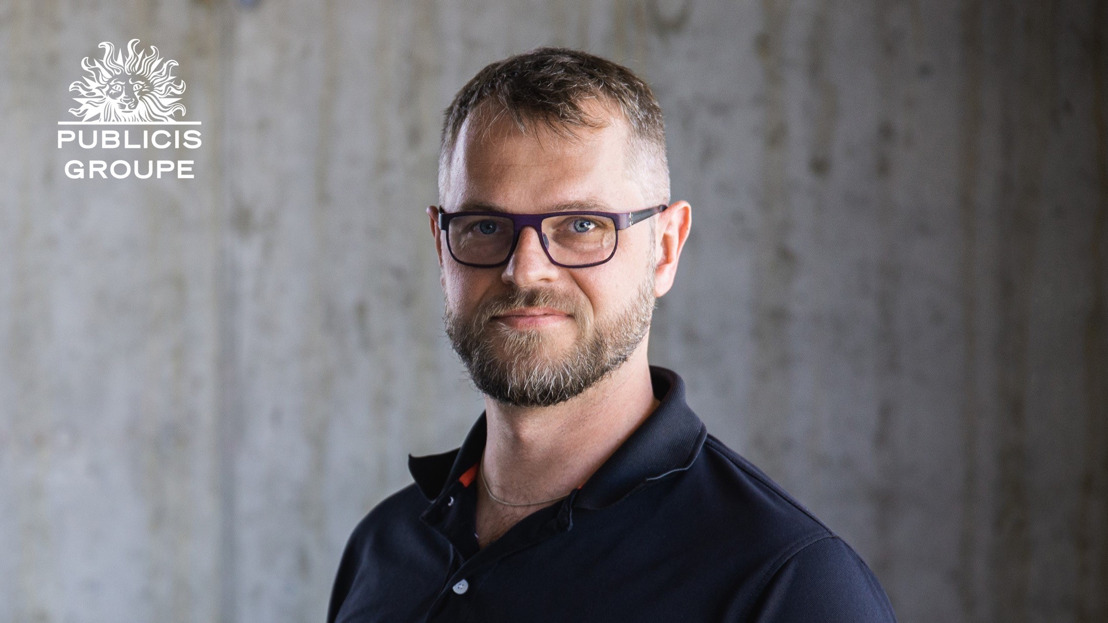 Publicis Groupe Central & Eastern Europe (CEE) Strengthens its Technology Capabilities with Strategic Appointment
6 minutes read
Gabriel Zábušek named Chief Technology Officer and joins the ranks of Le Pont
26 January 2022: Gabriel Zábušek, currently Chief Executive Officer (CEO) of KINDRED, a part of Publicis Groupe Czech Republic, has been promoted to Chief Technology Officer (CTO) of Publicis Groupe Central & Eastern Europe (CEE). Effective January, the new appointment sees Gabriel Zábušek join the ranks of Le Pont (Publicis Groupe CEE's one-stop virtual shop of end-to-end, digital-first solutions). The new assignment will see Gabriel lead the development of technology capabilities across the 15 markets of Publicis Groupe CEE, alongside his current role as CEO of KINDRED.
The appointment comes at a time as Publicis Groupe looks to further connect and strengthen its technology capabilities across the CEE region. Reporting directly to Le Pont's co-leads, Helga Sasdi and Konrad Dorabialski with a dotted line to Tomáš Lauko, CEO of Publicis Groupe CEE, Gabriel Zábušek will lead the Groupe's technology capabilities in 15 markets including Poland, Russia, Hungary, Greece, Serbia, Romania, Bulgaria, North Macedonia, Croatia, Slovenia, Latvia, Lithuania, Ukraine and Slovakia. Within Le Pont, Gabriel has been tasked with leading the technology capability offering and output.
Launched by Publicis Groupe CEE last December, Le Pont is an end-to-end, digital-first and virtual solution for marketers that seamlessly connects 600 talents and capabilities in three Centers of Excellence in Czech Republic (CRM, data, tech and development), Hungary (content, dynamic, diverse & disruptive creativity) and Poland (commerce, production).
Speaking about the appointment, Tomáš Lauko, CEO of Publicis Groupe CEE said," Technology is the driving force behind many capabilities of the future that are crucial to our clients' businesses today. Over the last years, we have invested strongly in the technology capabilities across Publicis Groupe CEE. Gabriel's appointment is a logical next step to ensure connectivity, collaboration and faster scalability of our region's technology knowledge and tools and assure they are synced up and readily available to help us deliver the best work for our clients."
Said Helga Sasdi, Le Pont co-lead," Gabriel is an important piece of the puzzle for Le Pont, we are excited to have him on board with us. ​ His strong technical and business background, keen understanding of technology, business application and people management will no doubt help to elevate our technology capabilities to a new level."
Konrad Dorabialski said," Gabriel's news could not come at a better time for us. Following the launch of Le Pont last December, we have been able to gain new partnerships, a strong testament to the value Le Pont can bring. Gabriel joining Le Pont will allow us to have the technology firepower we need to maximize the potential of what we can do. Watch this space, more to come!"
In his new role, Gabriel will oversee all the technology capabilities of Publicis Groupe CEE, from software development and implementation of cloud solutions to platform integration, as well as partnerships with suppliers. His priorities will include closer partnership with specialized teams across the region and globally, plus enhancing the cooperation on existing and future projects. Additionally, he will also focus on the sharing of know-how and tools across the markets.
Gabriel Zábušek started out as a software architect, with many years of experience in web and application development - including a stint at Bose in the U.S. early in his career. Currently at Publicis Groupe Czech Republic, he is the CEO of its data and technology division KINDRED, that specializes in the digital transformation for businesses. Over the course of his career, Gabriel has led large-scale projects for Procter & Gamble, ČSA, Cisco, Pernod Ricard and ERDF.
"Our long-term vision is to be a partner for our clients for large projects in the field of digital and marketing transformation. The closer cooperation of our technology teams will allow us to offer their specialized services across the entire region and work better with their capacities. We will be able to service even large projects, and clients will have access to even better services. As Publicis Groupe, we also want to become an attractive employer for talented individuals striving for interesting international projects," said Gabriel Zábušek.