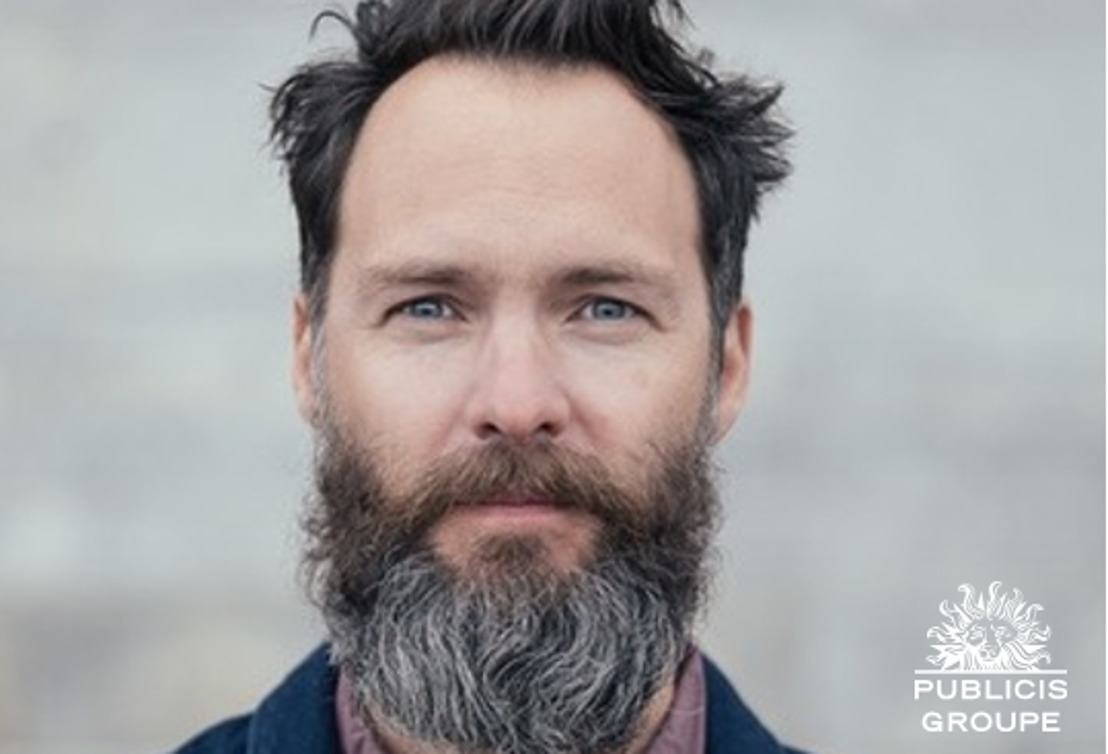 "Le Pont" Boosts its Creative Firepower with Key Appointment
Multi-Award-Winning Creative Leader Jerker Fagerström appointed Chief Creative Officer, Le Pont
Jerker Fagerström has been appointed chief creative officer of Le Pont, Publicis Groupe Central & Eastern Europe (CEE)'s a one-stop virtual shop of end-to-end, digital-first solutions. The appointment, effective February 2022, will be in addition to Jerker's current responsibilities as Chief Creative Officer, Publicis Groupe Nordics. ​ Jerker was a founding partner of Saatchi & Saatchi in Stockholm, also a part of Publicis Groupe, before moving to Australia from DDB, where he led the McCANN Worldgroup office in Sydney to its first-ever win at Cannes Lions.
As one of the most dynamic regions globally, the Central & Eastern region is a hotbed of talent and expertise in the marketing communication industry, servicing some of the biggest brands in the world. Testament to its growing prominence in this area is the recent launch of Le Pont by Publicis Groupe CEE at the end of 2021. Le Pont connects the company's centers of excellence across the Czech Republic, Hungary, and Poland under the co-leadership of Budapest-based Helga Sásdi and Warsaw-based Konrad Dorabialski. With the launch of Le Pont, a 600-strong diverse group of talent representing multiple nationalities working at Publicis Groupe Hungary, Poland, and the Czech Republic has joined an international team working for some of the biggest markets and brands today.
"Le Pont" is a team of 600 specialists -jointly led by Helga Sásdi and Konrad Dorabialski- that seamlessly connects capabilities in three Centers of Excellence in the Czech Republic (CRM, data, tech, and development), Hungary (content, dynamic, diverse & disruptive creativity) and Poland (commerce, production). The Publicis Groupe CEE's new "Power of One" offering offers marketers a complete end-to-end digital solution, adapted to the ever-changing needs of consumers. One of Le Pont's greatest strengths is its ability to provide quick solutions to business problems with agile creativity.
With leading international managers at its helm and expert talents already in place, both of which reflect the immense potential of Le Pont, its caliber is enhanced with the addition of another international talent. Jerker Fagerström, currently Chief Creative Officer, Publicis Groupe Nordics, has been appointed to lead Le Pont's creative teams from February 2022 - in addition to his current role. "Bringing on board a world-class creative leader like Jerker reflects our ambition for Le Pont to be the best in the world, bar none and our firm belief in the power of creativity as the beating heart of everything we do. To borrow a sports term, Jerker's arrival will be 'the biggest signing in the winter transfer window' in the CEE marketing industry, which is truly exciting for us and the creative scene in the CEE region. Jerker is also a wonderful human who I believe will bring strong leadership and inspiration to Le Pont at large," said Tomas Lauko, CEO of Publicis Groupe Central & Eastern Europe.
By his own admission, this is Jerker Fagerström's second career: in his youth, he served for five years in the Swedish military as an officer including a tour in Bosnia for seven months. After scoring a season ticket to his favourite football team Chelsea's home games, he went to London for studies. This is also where he began his communications career of nearly 20 years: getting his start as a strategic planner, before becoming a managing partner and then as an award-winning creative director. He considers himself very lucky to have been part of, or managed, teams that have been awarded in major award shows including D&AD, Effie, Cannes Lions (Titanium Lion), Eurobest, Clios, One Show, amongst others.
Key milestones in his career include:
- Founder of the Saatchi & Saatchi office in Stockholm
- Managing Partner at DDB, Sweden
- Executive Creative Director of McCANN Sydney office
- Chief Creative Officer at Publicis Groupe Nordics
- Chief Creative Officer of Le Pont
"For me, the intersection of creativity, technology, and humanity is the most interesting breeding ground for big ideas - Le Pont is that and more. A true future-proof initiative, Le Pont is transnational, which makes it diverse, it brings together multiple competencies which is great for creativity, its fluidity makes it agile, and with data playing a key role, creative solutions can be delivered with precision. ​ I love the possibilities from a large-scale assignment as Le Pont, and I've always been a fan of the Central and Eastern European region and the incredible talent from this part of the world. I look forward to bringing Le Pont's 600+ great minds together and unleashing this combined prowess to solve our clients' biggest business challenges," said Jerker Fagerström.
"Jerker's arrival is great news not only for us, but also for the creative profession regionally: it shows that we offer attractive opportunities for the big players in the industry," said Helga Sásdi, co-lead of Le Pont. "It's not every day that you get to work with a global creative talent of this caliber, showing that Le Pont's development is offering a unique opportunity for the region's creative and marketing industry," added Konrad Dorabialski, co-lead of Le Pont.
Publicis Groupe – The Power of One
Publicis Groupe [Euronext Paris FR0000130577, CAC 40] is a global leader in communications and marketing, offering clients comprehensive services from strategy to implementation. Publicis Groupe relies on expertise concentrated in four main areas of activity: communication, media, data and technology. Publicis Groupe is represented in more than 100 countries and employs approximately 83,000 professionals.
www.publicisgroupe.com | Twitter: @PublicisGroupe | Facebook | LinkedIn | YouTube | Viva la Difference!