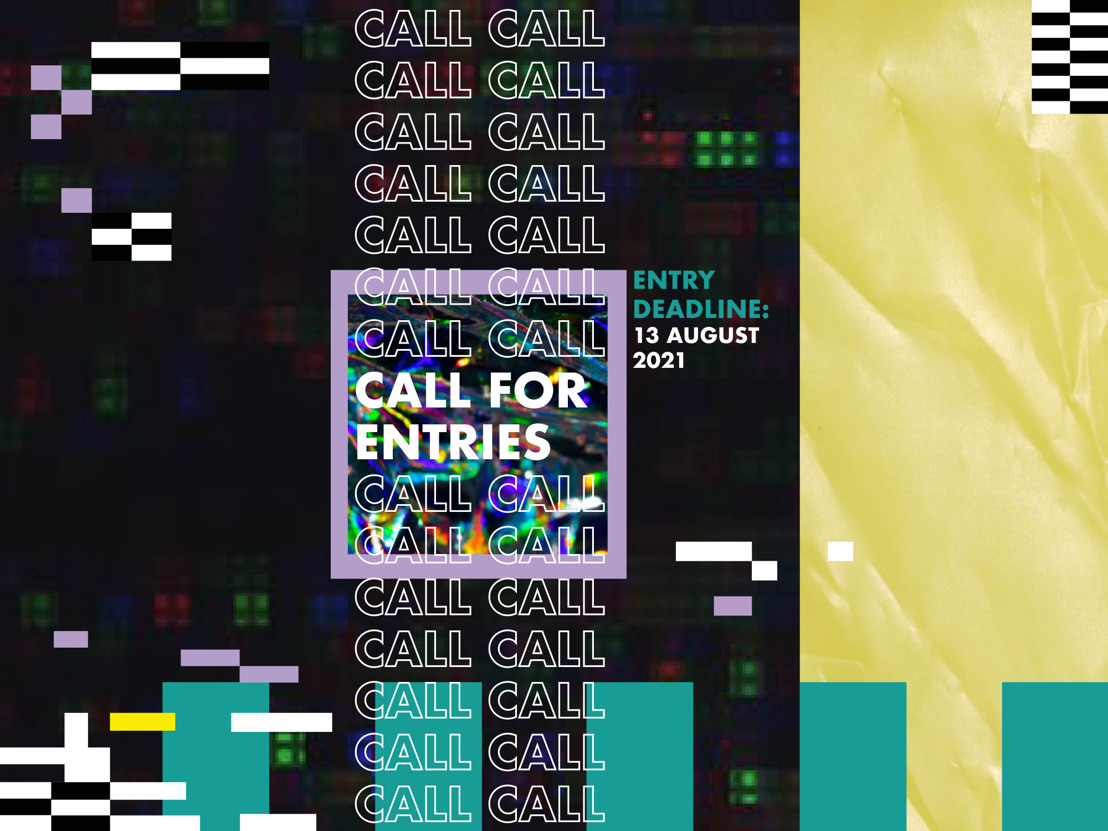 Entry system is now open for submissions
Renewed Golden Drum Competition with two-year eligibility period, lower Early Bird Fees till June, and Entry Deadline for submissions till 13 August 2021!
Golden Drum opens Call for entries. Entrants from 38 countries are able to enter their creative solutions that have been aired, published or implemented for the first time between 1 January 2019 and 1 September 2021. The Festival also introduces Early Bird prices for entries, a quantity discount for 10 or more entries submitted and a 50% discount on entries in the Covid-19 Group.
Key competition information
Deadline for entry submission: 13 August 2021
Short-lists announced: 13 October 2021
Golden Drum online Gala Award Ceremony: 15 October 2021
Entry Handbook:https://goldendrum.com/files/13101/27gd-entry-book-2021.pdf
Entry system: https://engine.goldendrum.com/
Entry Fees:https://goldendrum.com/competition/competition-fees-payment/one-channel-drum-prices
International ranking: Proud to be included as one of the 8 regional shows on WARC rankings and Creative 100
Contact Golden Drum team: E: [email protected], T: +386 1 439 60 41.
Introducing the new competition structure
Having been forced to cancel the festival in 2020, the Golden Drum team is now pressing the Re:Start button, and with the assistance of international experts making fundamental changes to its competition where creative work published during the last two-year period will be eligible for the awards. Miha Bevc, Competition Director: "After a challenging year for our industry - and the world in general - we all needed to stop for a moment and Re:Think our ways forward. At Golden Drum we used a year off to Re:Build our competition from the ground up so it is better suited for current and future communication trends. We have Re:Shaped and doubled the number of juries - from two to four. The sections, groups and categories have also been Re:Freshed and now include Creative Business Excellence Section and Covid-19 Group, the latter with a 50% discount on all entries created in response to the Covid pandemic. All this – and more – has been done with one thing in mind. To Re:Start the Future of our beloved and highly creative industry. I'm looking forward to seeing the last two years through your ever-inspiring work again."
The sections WHAT and WHY are being replaced with four brand new sections: Creative Business Excellence Drum, Craft Drum, One-Channel Drum, and Omni-Channel Drum.
The CREATIVE BUSINESS EXCELLENCE DRUM sectionis intended for works demonstrating exceptional solutions that have reshaped the business industry and will be judged by a mixed 16-member jury of the world's most accomplished marketers and agency professionals, visible internationally not only for their expertise in the creative field but also their extensive knowledge in the business sphere.
The CRAFT DRUM section recognizes creative excellence and brilliant execution in certain key segments of the advertising and communication production process. Awards in this section promote best practices that have helped raise the bar of the industry's craft standards.
The ONE-CHANNEL DRUM section focuses on individual works that are using a single channel of communicating the message to the market. Entries in this section demonstrate the creative use of one-channel communication, its benefits and efficiency.
The OMNI-CHANNEL DRUM section recognizes campaigns that were presented through multiple communication channels. Entries should demonstrate the creative use of multiple channels, their integration, and the efficiency of implementation of the communication solutions.
Entries in groups GENIUS LOCI/LOCAL SPIRIT, SOCIAL GOOD and COVID-19 will be shortlisted by all juries and judged for awards by four jury presidents. These groups are specific for Golden Drum festival and celebrate best works in local environment, social good causes and best Covid-19 works in the industry.
New Awards
The Bronze Drum Award and Best of Covid-19 Award have been added to the list of awards.
58 esteemed industry professionals from 28 countries will be evaluating the work entered into the Golden Drum Competition
Creative Business Excellence Drum Jury
Ömür Kula Çapan, appointed as Creative Business Excellence Drum jury president, is Co-Founder of Primer Project and President of Advertising Foundation of Turkey. She is a proven agency leader in the industry with over 15 years' experience. She has worked closely with clients to help create work that spans product design, brand strategy, marketing and communications. She's also contributing to classes in marketing and communications in Sabancı University, Bilgi University, Bahçeşehir University and Boğaziçi University. Ömür is in the Executive Board of Education Reform Initiative and as of 2019, she's acting as the President of Advertising Foundation of Turkey.
Joining ​ Ömür in evaluating the works in the Creative Business Excellence section will be the esteemed jury members: Sara Cosgrove, European Communications Director, DDB Worldwide, UK; Živa Čižman, Vice President of Marketing, Outfit7, Slovenia; Esteban Davalos, Senior Regional Marketing Director, LEGO REEMEA; Eynat Guez, Chief Executive Officer and Co-founder, Papaya Global, Israel; Andrea Henao, Managing Director, 360 Agency Berlin and 360 Agency Europe, Germany; Igor Kirikchi, Chief Executive Officer, BBDO Moscow and Managing Director, BBDO Russia Group, Russia; David Kušanić, Head of Strategic Planning, Alpine F1 Team, France; Jeannette Liendo, Senior Vice President, Marketing and Communications, Mastercard Europe; Gabriela Lungu, Global Creative Director, VMLY&R Commerce and Founder, WINGS Creative Leadership Lab, UK; Fernando Machado, Global Chief Marketing Officer, Restaurant Brands International, USA; Mona Opran,Director of Development, Junior Achievement and Business Transformation Consultant, Romania; David Pivk, Senior Director, Consumer Direct Marketing, Nike EMEA; Blake Price, Vice-President Marketing & Artist Partnerships, Universal Music Group for Brands, UK; Alexandre Tan, Vice President Advertising, Gameloft, France and Lauri Toivonen, Senior Vice President Marketing, S-group, Finland.
Craft Drum Jury
Damisa Ongsiriwattana, appointed as Craft Drum jury president, is a Co-Founder and Executive Creative Director at SOUR Bangkok, the first independent agency in Thailand to penetrate the women's market. She is a veteran creative with over ten years in the industry. Sour Bangkok has been awarded in Campaign Southeast Asia Boutique Agency of the Year for 3 consecutive years (2018-2020).
Joining ​ Damisa in evaluating the works in the Craft Drum section will be the esteemed jury members: Silviu Antohe, Executive Creative Director, MullenLowe Romania;Pemra Ataç Açıktan, Partner and Executive Creative Director, RABARBA, Turkey; Sophie Chapman-Andrews, Head of Integrated Production, Craft London, UK; Luissandro Del Gobbo, Chief Creative Officer, Havas Milan, Italy; Jelena Fiškuš, Creative Director, Co-Owner and Co-Founder, Studio Sonda, Croatia; Stefanie Golla, Art Director, Demner, Merlicek & Bergmann, Austria;Miloš Ilić, Creative Partner, o5 Transformation Design Consultancy, Serbia; Klara Kralickova, Managing Director, Stink Films Prague, Czech Republic, Egor Petrov, Co-Founder and Creative Director,Banda, Ukraine; Moti Rubinstein, Creative Director and Head of Design, ACW - GREY Tel Aviv, Israel; Yang Yeo, Creative Officer, Hakuhodo International, Japan and Vera Zvereva, Art Director, Depot branding agency, Russia.
One-Channel Drum Jury
Eva Santos, appointed as One-Channel Drum jury president, is CO Chief Creative Officer and Founder of Delirio & Twain, a Creative Consultancy in Spain and ex- Global Chief Creative Officer at Proximity VW. Last year Eva has been named the Advertising person of the year in Spain and was included on the 100 Creative Forbes list, while just this year she has been included on the list of Top 10 leaders who are reinventing the advertising industry in Latin America. Eva has judged the most important creative festivals and along her career she has gathered more than 350 national and international awards.
Joining Eva in evaluating the works in the One-Channel Drum section will be the esteemed jury members: Richard Axell, Creative Director, Ogilvy, Czech Republic; Davide Boscacci, Executive Creative Director, Publicis Milan, Italy; Martina Gršković, Social Media Director, 404 agency, Croatia; Ayça Güneş Ocak,Co-Founder and Managing Director, HAUS Istanbul, Turkey; Pauline Marie Korp, Art Director, hasan & partners, Finland; Tine Lugarič, Co-Founder and Creative Director, Trampolin, Slovenia; Álvaro Rodrigues, Chief Executive Officer and Founding Partner, Made Rio, Brazil; Vlad Sitnikov, Chief Creative Officer, POSSIBLE Group Moscow, Russia; Róbert Slovák, Founder and Creative Director, Slovak&Friends, Slovakia; Rita-Maria Spielvogel, Creative Director and Member of the Board, PKP BBDO, Austria; Dawid Szczepaniak, Chief Creative Officer and Partner, VMLY&R Poland; Balázs Tőrös, Head of Creative, Fastbridge, Hungary; Ioana Zamfir, Executive Creative Director, MRM Romania and Zvezdana Žujo, Co-owner and Director, Communis agency Sarajevo, Bosnia and Herzegovina.
Omni-Channel Drum Jury
Fadi Yaish, appointed as Omni-Channel Drum Jury president, is Founder and Chief Creative Officer ‿ and us, Facebook EMEA Creative Board Consultant and Founder of BWReport.org. Described by Forbes ME as "MENA's Creative Officer of the decade", Fadi has been credited with making his clients, agencies and the region famous. His work has been recognized with over 700 industry honours at award shows across the world and he has chaired or judged numerous prestigious awards.
Joining Fadi in evaluating the works in the Omni-Channel Drum section will be the esteemed jury members: Ana Balan, Creative Director, Porter Novelli Public Relations, Romania; Ergin Binyildiz, Chief Creative Officer, Havas Turkey; Jasna Dugalić, Deputy Managing Director, DIRECT MEDIA United Solutions, Serbia; Tatiana Fedorenko, Creative Director, TBWA/Ukraine; Milena Jakovljević, Strategic Director and Partner, DROM agency, Slovenia; Patrycja Lukjanow, Creative Director, Saatchi & Saatchi Poland; Doris Partl, Freelance Creative Director, Austria; Balázs Pőcze, Creative Director and Partner, Mito, Hungary; Ilya Pryamilov, Creative Director, Leo Burnett Moscow, Russia; Leonard Savage, Chief Creative Officer, McCann Prague, Czech Republic; Stefania Siani, Chief Executive Officer and Chief Creative Officer, Serviceplan Italy; Petr Vlasák, Creative Director, Comtech CAN, Czech Republic and Yordan Zhechev, Regional Creative Director, guts&brainsDDB, Bulgaria.
Meet the jury members: https://goldendrum.com/competition/juries
Free three-day Online Live Event with Golden Drum Award Show
Free Online Live Golden Drum Program will be held from 13 to 15 October 2021. World-renowned international speakers will share the most trending topics. Workshops, interviews, round tables, talks, presentations and more are coming to your screens this October. All you need to do is register and mark the event in your calendars!
13 October: Creative Accelerator with customized workshops dedicated to Young Drummers under 30 years old.
14 – 15 October: From our Industry and Beyond; stories, trends and advice for all that want to stay creative.
15 October: Golden Drum Awards Show showcasing the best creative work entered at the 27th Golden Drum Competition.
Media Materials
Download images: https://goldendrum.com/press/media-materials

Additional information
E: [email protected] ​
M: + 386 1 439 60 50
More about the Golden Drum Festival at www.goldendrum.com.